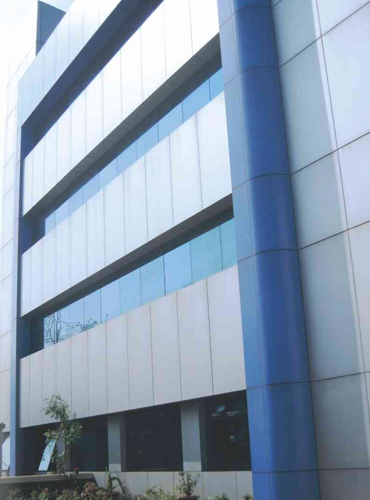 45
Years Of Working Experience
The company was initially started with the name 'RADIANT ENGINEERS'. It was established in the year 1977 by an eminent team of IITians having specialized knowledge in manufacturing of Heat Exchanger.
Currently it is one of the leading Heat Exchanger Manufacturing Companies, having a well qualified and motivated workforce along with the latest technologies to achieve the objective of progress in terms of profit, customer satisfaction, employee's satisfaction, recognition and goodwill in the global market.
VISION
To be a partner with industry leaders in building customized heat exchangers & pressure vessels of affordable excellence.
MISSION
RADIANT will create a cheerful and a learning environment in which all Radiant personnel will strive to establish long lasting close relationships with its customers by providing an enthusiastic response to customer needs. We will design; manufacture and supply top quality heat exchangers and pressure vessels to give value for money to all our customers.
VALUES
Excellence & thoroughness in work
Loyalty
Honesty & Integrity
Commitment to Promises & Targets
Passion
Fair Play
Customer Satisfaction
TESTIMONIAL
What Our Clients Says
Vast experience in Big heat exchangers for turbo compressors.
R.R Tandiya
(DGM-Mechanical-Oxygen Plant),
SAIL Bhilai Steel Plant, India
Professional and Great Team
J. Rieger (Production Manager),
Voith Germany
Very impressed by the company. Looking forward to further develop the business internationally
Harold Mueller (Global Procurement - Head),
Siemens Germany
Safety culture practiced is outstanding, cleanliness & attention to environment is very good. Every thing is well organized.
C. Shanmugam (Director-Technology)
AirLiquide, India
Only supplier of Alfalaval to have track record of No Field Failures for over 22 Years.
Mr. Prasanna Joglekar (Sr. Manager - Purchase)
Alfa Laval, India
Thank Radiant for support & supervision of installation of Tube Bundle. We are satisfied with the Performance of the Cooler
Rene Hrncarek (Managing Director)
MG Odra Gas, Czech Republic
We take the privilege to appreciate the Good Work . Keep it up.
S. Arul Anandan (DGM- ASP & Utilities)
JSW Steel, Salem, India